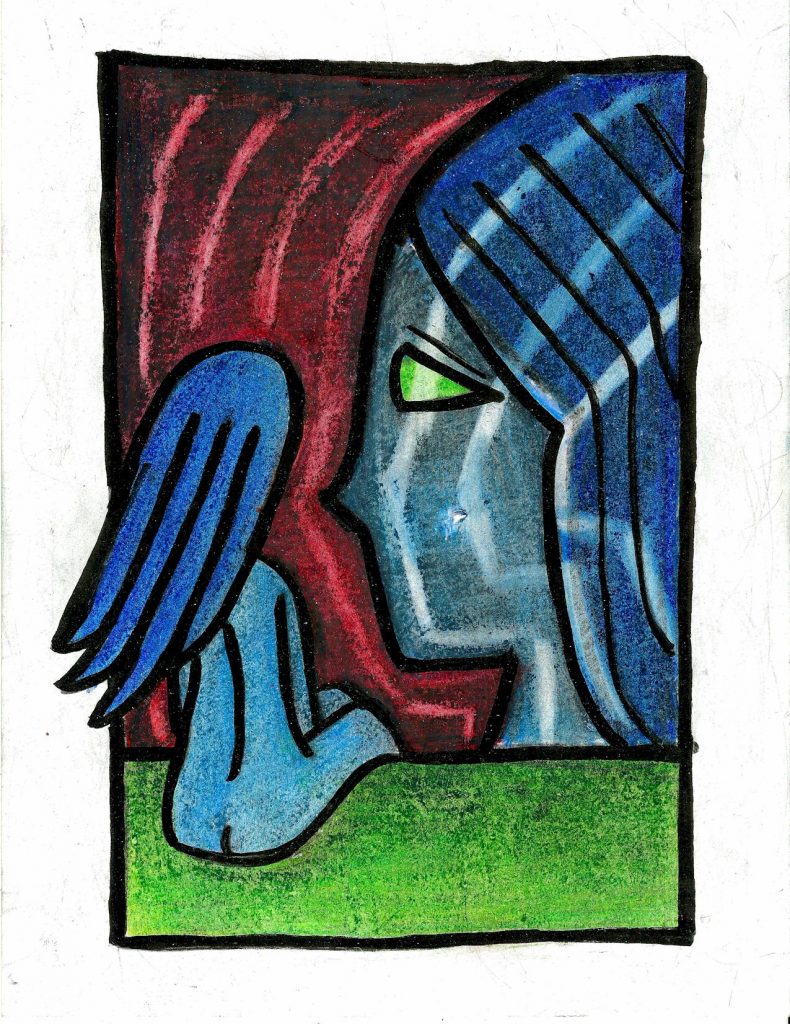 Reverb
Alexis Hinders, 2017.
Colored pencil and pen.
There are some pretty simple art techniques that are known as being subtractive in nature. That is, to say, to achieve the desired effect you must remove something — color, clay, or what have you. I've never really thought of applying it to my abstract art before but it seemed the perfect thing to accomplish what I was shooting for here. The bright lines in the face on the right and the background were done simply by erasing some of the layers of colored pencil I had put on the page.