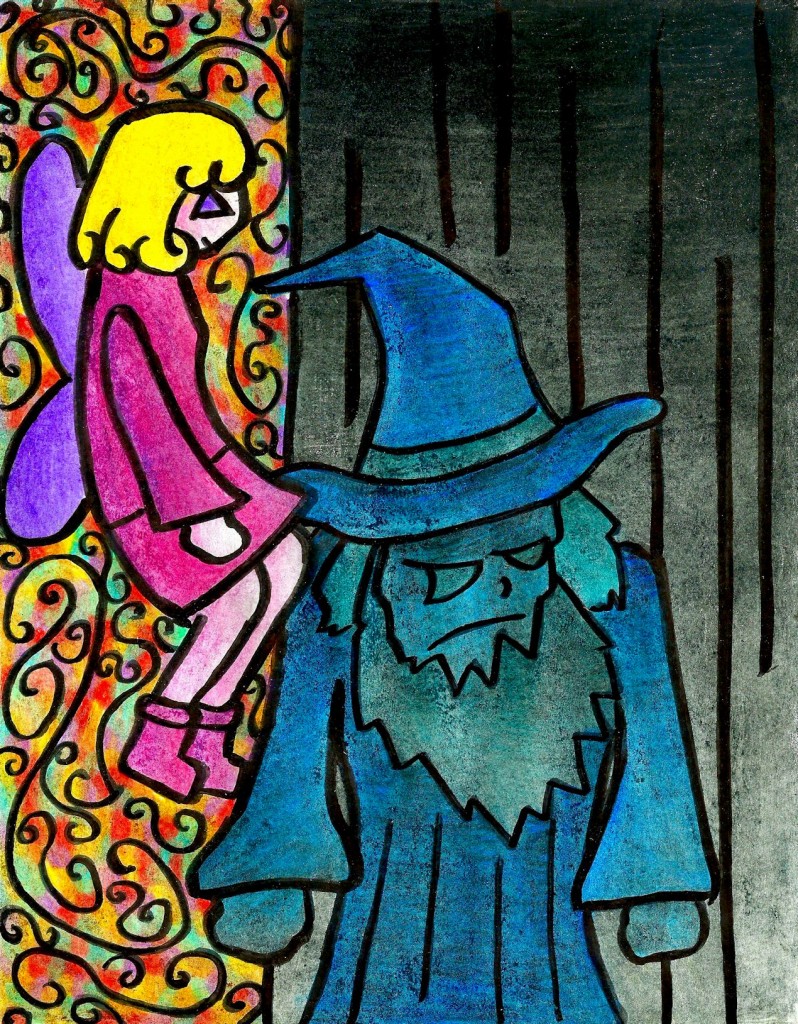 The Fairy Sequence, Pt. VIII
Alex Hinders, 2013/2014.
Colored pencil and pen.
The Fairy slam-dunked the evil mixture into her cauldron of cleansing solution, thereby destroying the vile liquid. Angered, the Warlock cried that given time, he could gather the ingredients required to make another batch of the transformation potion, so this was only a temporary loss for him. The Fairy disagreed — she said that she'd spread word about the potion, its effects, and its creator far across the land. This way, should the potion ever be used, people would see the transformed creature as a victim and instantly know who the culprit was.
The logic in this statement pierced the cloud of anger that was fogging the Warlock's mind, and he stomped off, disgruntled. The Fairy stayed true to her word and made sure that the entire continent knew about the potion and how to reverse the effects; The Fairy even sent a personal communication to the Wizard concerning the Warlock's scheme. Having foiled the plans of an infamous villain, the Fairy gained a good deal of respect from the greater magical community, as well as from her fellow countrymen. Things were only looking up for the Fairy and her future seemed brighter than ever; the warlock was at an all-time low and returned to the shadows, sulking.