Portrait in Orange and Blue
Alex Hinders, 2014.
Colored pencil and pen.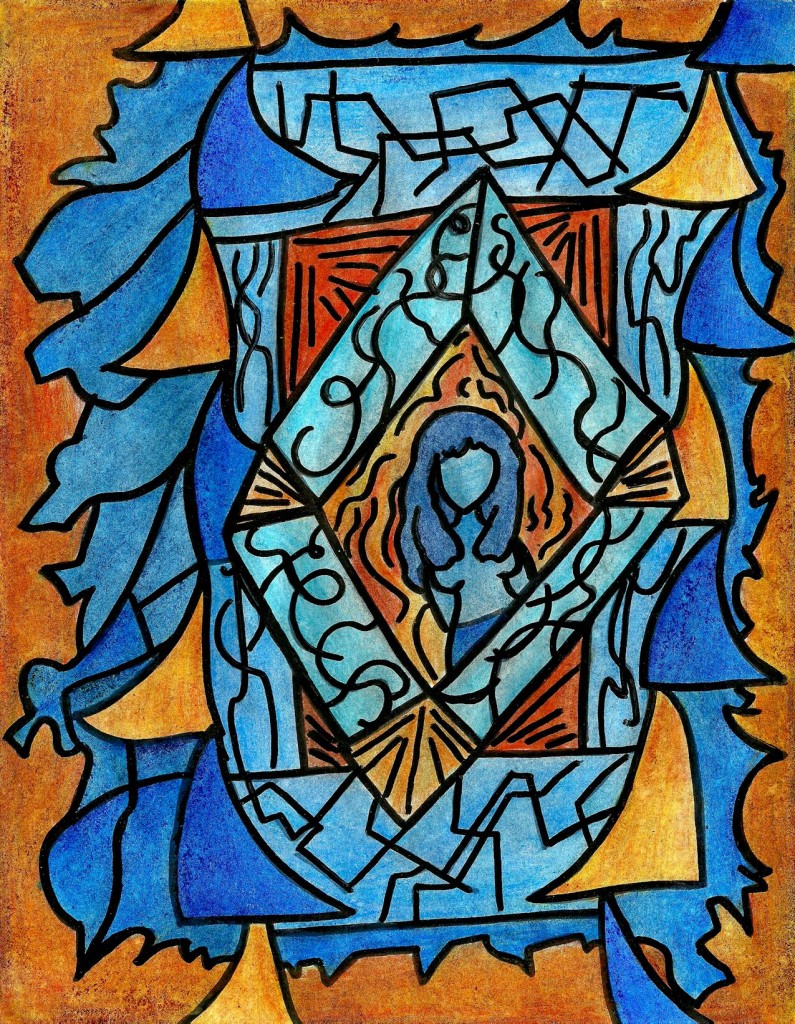 This seems to be related to a drawing that turned out to be an abstract portrait of me from 2012. Interesting to note is that I seemed to be the subject of the 2012 portrait, but in this 2014 portrait the frame seems to be the main focus of the drawing. I'm sure there's some deep psychological meaning behind that.