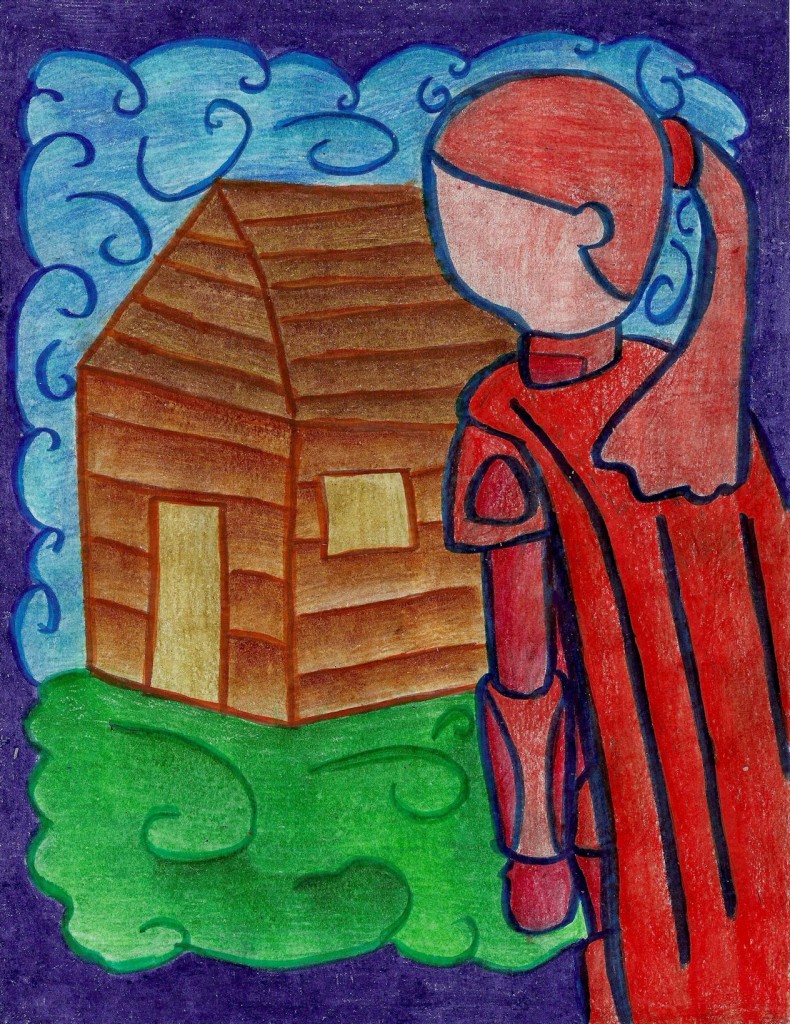 The Heroine Sequence, Pt. XIV
Alex Hinders, 2012.
Colored pencil and marker.
So the Heroine parted ways with the Wizard and caught a boat headed back to her homeland. Upon returning to her home she let down her hair and took off all of her armor; she put her sword and shield next to her bed. She was exhausted. Laying under her covers, she couldn't help but feel as though the adventure had changed her — though she couldn't quite say how. She thought of the gold the Restored King had given her, and how it could fund any number of new adventures. The Heroine wasn't certain where she would go next or what she would do, but she knew whatever it was, it would be an adventure of her own choosing.