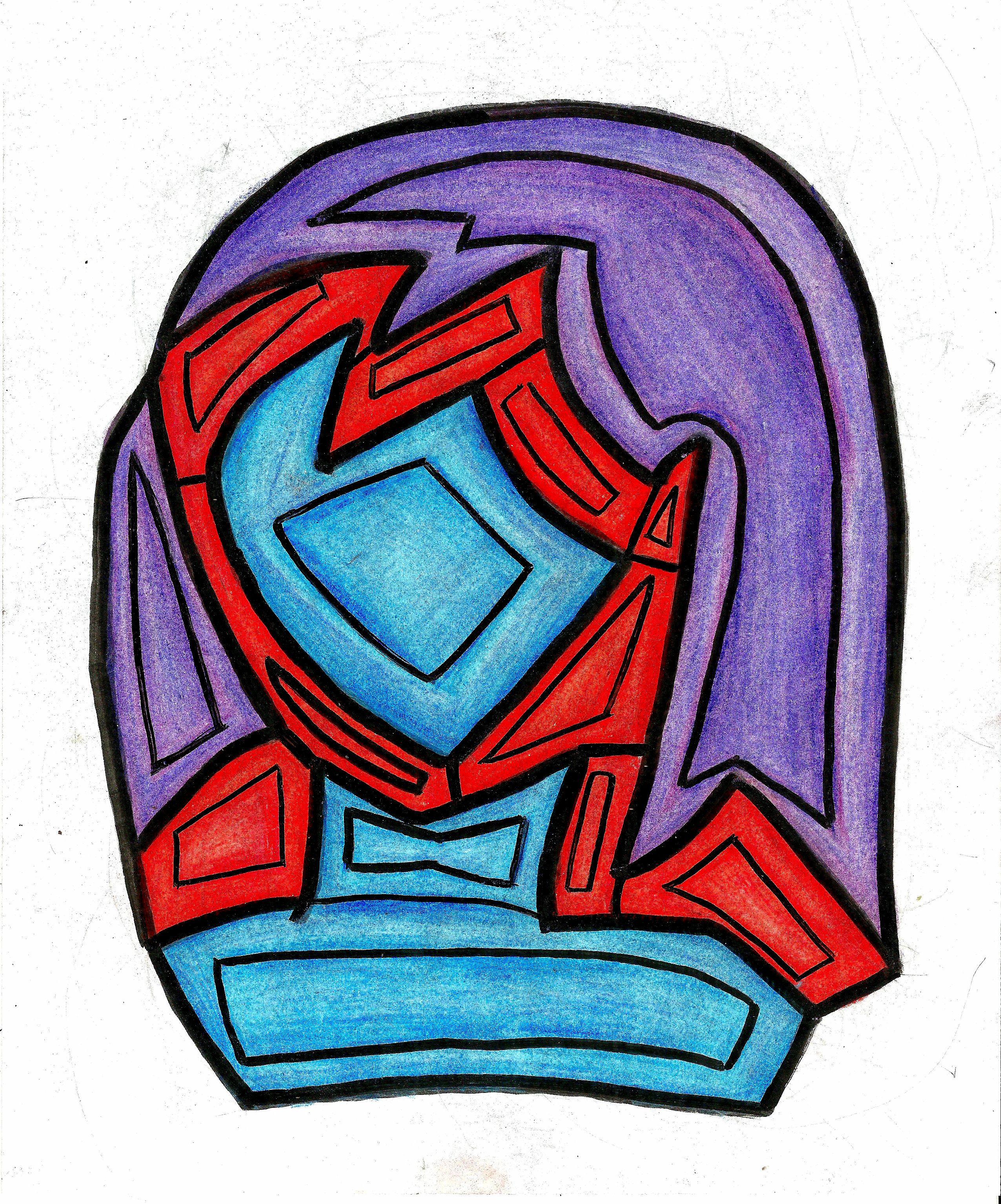 Break? What break? Here's my first colored drawing of 2017. I used something new — a burnishing pencil — to help create a shining effect to make the pieces more jewelry-like. I have to say that I rarely feel like I've fully expressed a thought or feeling in my drawings. But this drawing here is probably the most accurate expression of a feeling I've done in ages and is one of my personal favorite drawings of the last five years. Hopefully it appeals to you, too.
Painful Integration
Alexis R. Hinders, 2017.
Colored Pencil and pen.