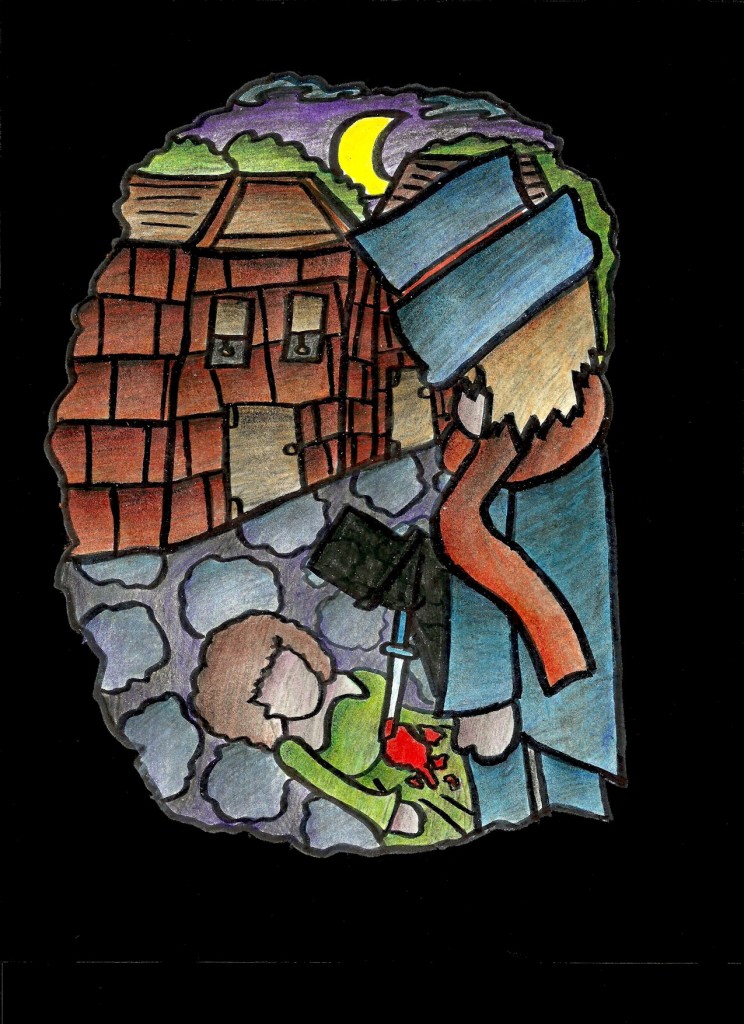 The Detective and the Moonlight Murderer
Alex Hinders, 2011/2012.
Colored pencil and pen. Background added digitally.
This was actually drawn during the middle of the Wizard sequence. I think it was my sub-conscious' idea of a parody of the Wizard. We don't get to see the face of the Detective, just as we never get to see the face of the Wizard. Also, one of the most distinct elements of the Wizard drawings — the borders that mimic the environment — are absent from this, but manage to make a sort of border despite their absence. You'll just have to trust me when I saw I think this is my-subconscious' idea of a joke.
In the story of this drawing the Detective was taking a stroll at night and came across the dead body of a bar maiden. This was distressing, because there was a mysterious serial killer on the loose in the town and this was not the first murder of its kind. Although the shadow is similar to the Detective, I actually think it belongs to the murderer.