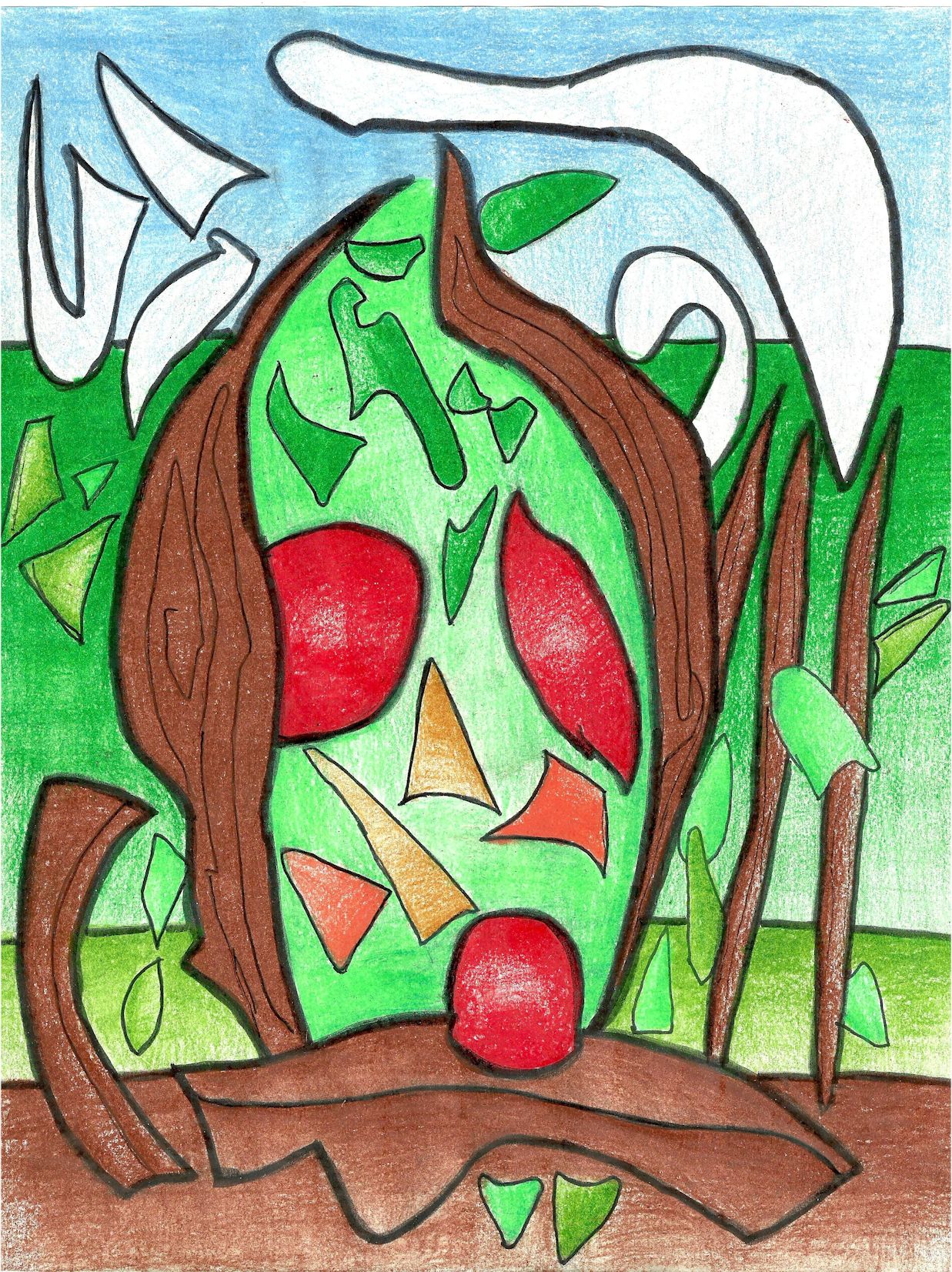 The Things we said in the Forest
Alex Hinders, 2011.
Colored pencil and pen.
This drawing is about a break-up; The girl and I actually did the actual breaking up in the middle of a woodsy area after a long and intense discussion. It was surreal. An interesting bit of trivia is that of the twenty billion drawings I did in 2011, this was the first one I colored. The first drawing I did in 2011 hasn't been posted as of yet but it features two baby dinosaurs floating on clouds.